The little spurt of sunshine and heat we had last week has got us really excited for summer! Did the heatwave make you realise that your garden needs a little bit of TLC? Have you thought about saying goodbye to your dead or overgrown grass and opting for artificial grass instead? Now's the time to make the change! Artificial grass is becoming more and more popular in people's gardens, and with all the benefits it gives, it's really no wonder why the popularity has grown so much. Below, we've shared a few of the top benefits for going artificial with your garden.
Low Maintenance
When you're working a 9-5 Monday-Friday, the last thing you want to think about at the end of a long working day is working on your garden, and the weekend is when you should be sat enjoying your garden! Wouldn't a low maintenance garden be so much easier? If that's what you're looking for, artificial grass is for you. You'll no longer need to mow the lawn, or put lawn feed to revive dying grass; just a little spritz of lawn cleaner on your artificial turf, and maybe a leaf blower here and there and you're good to go!
Beautiful Aesthetic…All Year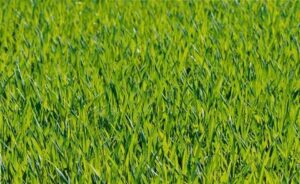 Artificial turf is widely known for its aesthetics and durability. It's the worst when you get to summer and you've got dry and dead patches of grass in your garden. It's just as bad having boggy, waterlogged soil in winter. Wouldn't a beautiful, bright green garden all year round be lovely? You need artificial grass! Not only will you have a beautiful garden all year round, you'll also add some aesthetic value to your property.
Environmentally Friendly
We have a whole blog post on how artificial grass is environmentally friendly, so give it a read if you'd like to find out even more but here we'll give a short summary. Lawn mowers can produce a lot of pollution, and people are often unaware of this. Artificial turf eliminates the need for a lawn mower and therefore also decreases the amount of pollution. Unlike natural grass, artificial turf doesn't need water and therefore there's less need to use your hose pipe; this will also save you money. Finally, you won't need to use pesticides. Pesticides are used to kill pests and weeds and they can be very harmful on the environment. However, artificial grass eliminates weeds and doesn't give anything for pests to eat, therefore reducing the need for pesticides.
To find out more about artificial grass or to enquire about getting it installed in your property, get in touch with the team at Prestige Lawns. Give us a call on 01908 542422 or fill out our online contact form and we'll contact you as soon as we can.