Rainwater Harvesting System using Artificial Turf
If you're researching for your next lawn, it can be overwhelming with all the options out there for installation and how you make the most of your garden space. With every benefit of having artificial grass there is an extra way to make it even more convenient, cost effective and eco-friendly.
What is rainwater harvesting?
Rainwater harvesting is a simple green technology that collects rainwater for domestic use. Commercially water is harvested from barrage's, dams and reservoirs but today we're going to let you know about how you can do this at home. 
Typically, water can be harvested from roof tops, in rain barrels and through artificial grass. Once collected the water drains to tanks, commonly stored underground with a filtration system for later use. 
As living costs continue to heavily increase and pressures from climate change rise, this couldn't be a better time to install one of your own! In the diagram below you can see how this could work to save you lots on water bills and make your home that bit more sustainable.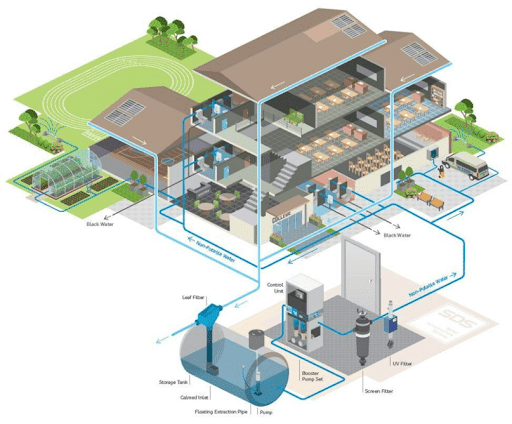 How is rainwater harvesting sustainable?
The main objective of rainwater harvesting is its great amount of environmental and economic benefits. These include:
Reduces the use of electricity as the system uses gravity for water flow.

Lowering in carbon emissions. Using water mains on average generate 0.344kgCO2e, with a harvesting system you will use around only 0.059kgCO2e, so you will save 0.285kgCO2e.

Saving water for water shortages.

Takes stress off storms, flooding risks and heavy rainfall damage.

On average can cover up to 50% of basic household water.
Is rainwater harvesting cost-effective?
Rainwater harvesting is significantly cost-effective. A household with larger systems will commonly reduce 50% of mains water use, in turn, your water bill is instantly reduced by 50%. This is still depending on your choice of water collection point/points. For example, using rain barrels, although you won't save as much without a larger system, the upfront cost will be inexpensive, and you will still save a considerable amount for a noninvasive option. On average using your hosepipe alone costs £1.50 an hour, so you could potentially be saving hundreds every year.
On the topic of rainwater harvesting options, here are a few to consider:
Surface runoff harvesting

Roof-top rainwater harvesting (RRH)

Rain saucer

Rain barrels

Trenches

Drain base under artificial grass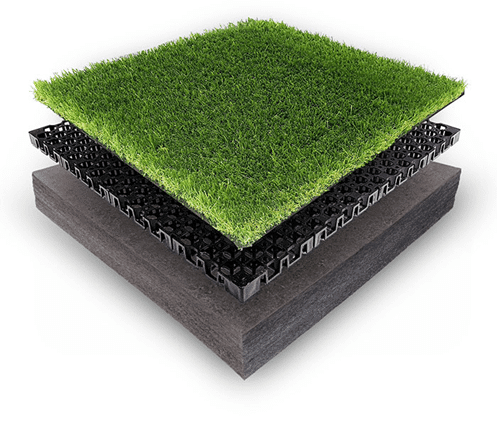 How can rainwater harvesting be used with artificial turf?
To harvest rainwater from artificial turf you lay it on top of a draining sub-base that lets the water pass through and drain into a tank. Without a big system, you could use the retained water for watering the rest of your garden or could install a bigger system and use this water for around your home. 
The drain base it's self is made entirely out of recycled materials and can be recycled again after use. It can be laid under your whole lawn too so you will make use of every drop that falls on top of your garden. That's a lot of water! It also has the added advantage of it being able to hold up to 750 litres of water per 25sq meters so this gives it too much time to drain and collect in your tank efficiently. 
This method of harvesting is creative and multipurpose. For any garden that naturally experiences severe water issues in rainy weather, this turf system will erase all drainage problems alongside its eco benefits.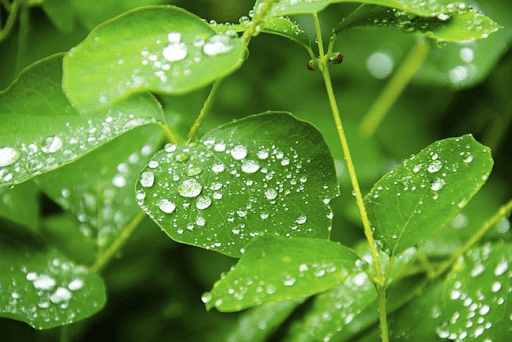 What will happen if rainwater is not stored?
In Cambodia, Haiti, China, Thailand, India and Brazil collecting rainwater is already mandatory and common for droughts and water shortages. Now globally water supplies are decreasing due to pollution and contamination, saving water to help maintain supplies in places like the UK is going to become mandatory too. Without this eventually, a lot of businesses and domestic use of water will be scarce and heavily affect basic living. For example, crops will not be able to grow, so food prices will rise along with water bills. 
All the benefits of saving your rainwater include:
Saving money on water bills 

Saving money on electric bills for pumping water

Delay costly expansion of global water 

Reduce water shortage and its impacts
Though lots of these points may not directly affect us now, they likely will soon, so it's great to keep a conscious mind on these topics and make helpful choices!