Our artificial-coloured grass is perfect for a variety of landscaping applications. Add a pop of colour to your lawn and create a unique and vibrant landscape that will impress your neighbours and friends.
Our coloured grass is perfect for creating a fun and welcoming environment for your customers. It's great for businesses such as playgrounds, theme parks, and other outdoor recreational areas.
In addition to this, our coloured grass is perfect for special events like weddings, parties. It can be used to create a unique and memorable backdrop that will leave a lasting impression on your guests.
Adventure Golf Case Studies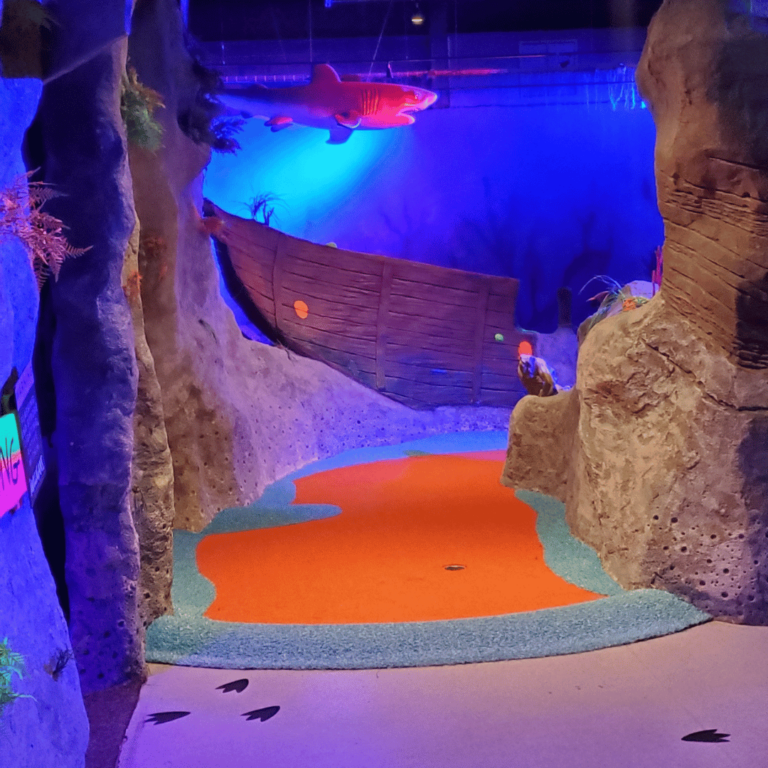 Adventure Golf
Take a look at the makeover we gave Mr Mulligans Cheltenham.
View Blog Post