The key to contemporary gardens is simplicity. As you would if you were giving your home interiors a contemporary makeover, keep the style and decorations as simple as possible. Below, we've shared and discussed our top ideas for achieving the contemporary garden look.
Keep Colours Simple
Contemporary gardens don't tend to have lots of colour going on. Focus on having a very plain and clean base; choose a light colour for your stones or paving slabs. Then choose one or two colours for your plants. We recommend going for green plants as they contrast well against the pale paving whilst keeping the clean, contemporary look you're trying to achieve.
Geometric Shapes
Geometric shapes are a great way to add some detail to your garden, without going too over the top and sacrificing the modern look. In your garden, opt for square plant pots to grow your flowers in. Another way to add geometric shapes is to plant bay and boxwood trees as they have a very simple, yet distinct shape to them.
Don't Go Over the Top with Furniture and Accessories
When looking at furniture and accessories for your garden, ask yourself if you really need it. Contemporary gardens don't tend to have lots of ornaments and unnecessary furniture. Opt for simple furniture sets such as black or white metal furniture or a wooden bench. Don't go buying all the fun ornaments in the garden centre, choose some lighting to accessorise your garden with instead; we recommend path spot lights.
Artificial Grass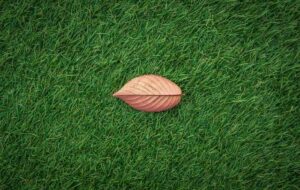 Many contemporary gardens now have artificial grass instead of real grass. One of the reasons for this is that it keeps the really clean, bright feel to the garden. Many people are now choosing it because it's really low maintenance too; there's no need for a lawn mower, just put some cleaner on it every once in awhile and it'll look as good as new all the time.
To find out more ideas for contemporary gardens, or to enquire about artificial grass, get in touch with the team at Prestige Lawns. Fill in our online contact form or give us a call on 01908 542422.